Bellevue has the best of both worlds. On one hand, it boasts quiet, natural beauty of small-town America, with affordable homes. On the other, it sits at the doorstep of big-city culture, civic events, world-class venues, and burgeoning economic development.
Suburban Bellevue is one of Nashville's best-kept secrets, located roughly 13 miles southwest of the city center along Interstate 40.  It is incorporated as part of the Metropolitan Government of Nashville and Davidson County, and is growing in parallel both residentially and commercially.
An exceptional place to live, work and play, Bellevue offers affordable homes in family-friendly neighborhoods with beautiful parks, quality sports and recreational facilities, and exceptional educational opportunities for children.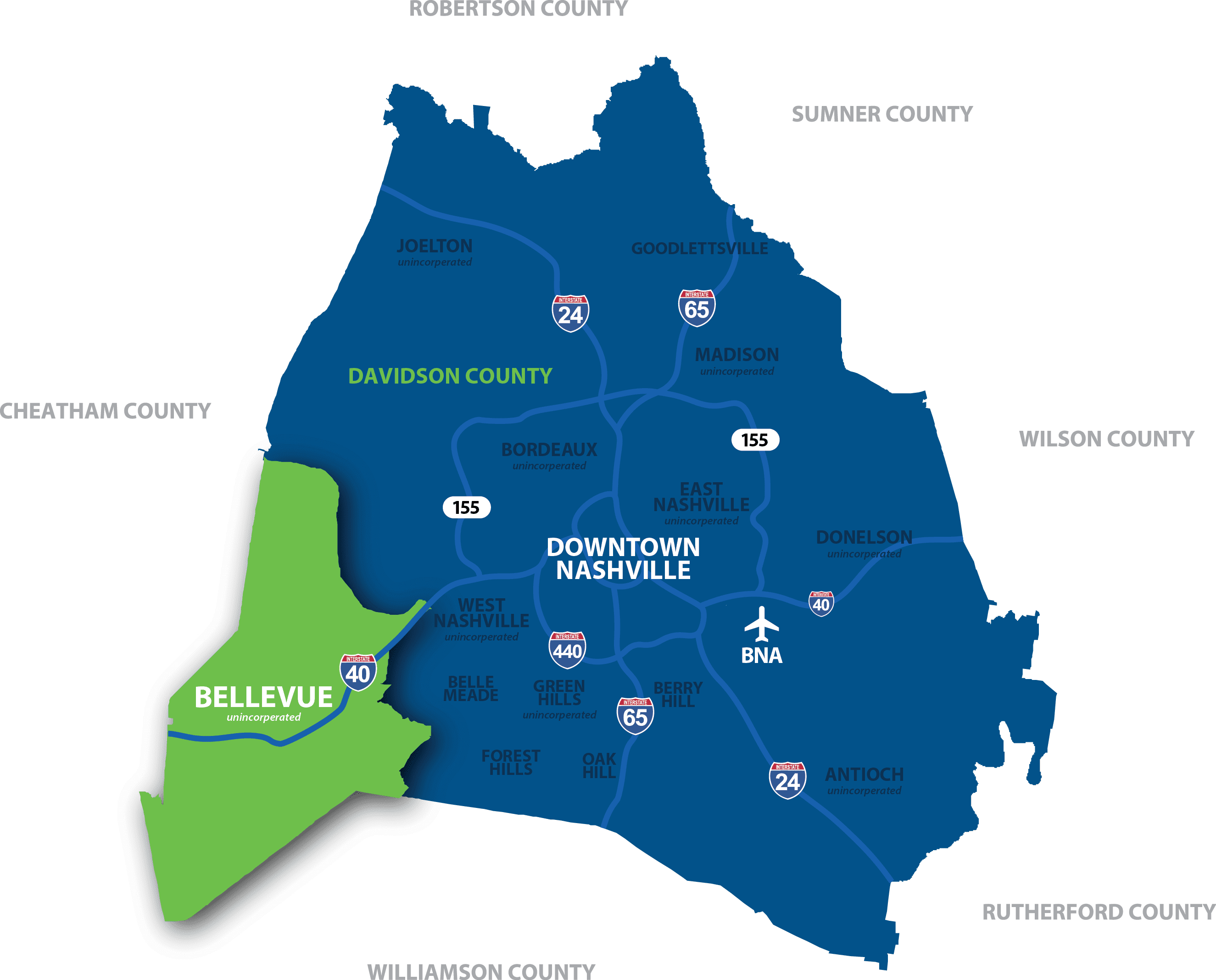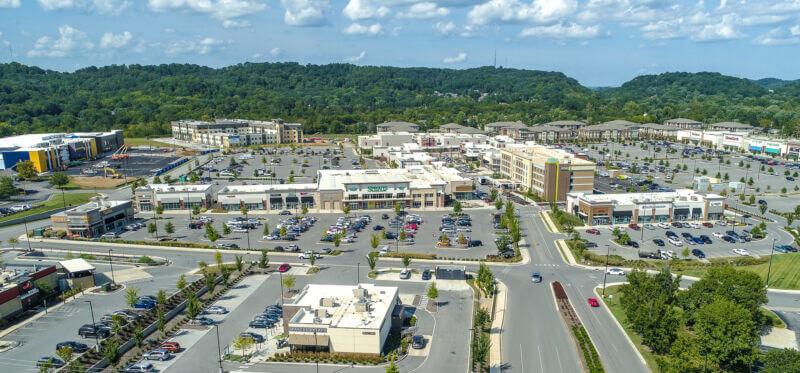 One Bellevue Place is a  one stop destination for shopping, dining and entertainment with everything from retail stores, restaurants, AMC theater, multifamily residential units, a hotel, professional offices, senior living facility, a Regional Community Center and the Bellevue Ford Ice Facility – a practice complex for the Nashville Predators, located at the intersections of I-40 and US 70 South at 7620 Highway 70S in Bellevue, just 10 minutes from downtown Nashville!
http://onebellevueplace.com  http://www.facebook.com/OneBellevuePlace/
Ford Ice Center – Bellevue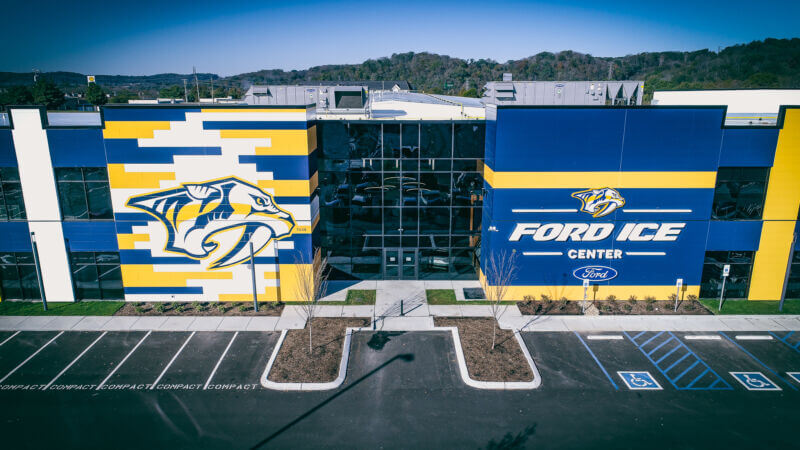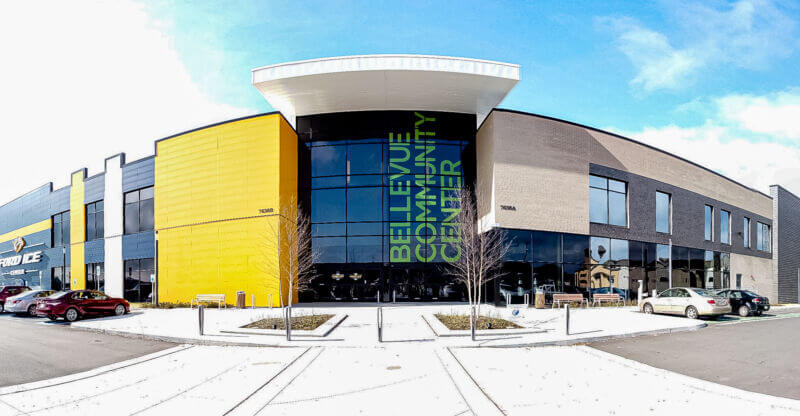 Bellevue Regional Community Center
7638A Highway 70 South
Nashville, TN 37221
615-862-8435
Monday-Thursday: 6:00 a.m. to 8:30 p.m.
Friday: 6:00 a.m. to 7:30 p.m.
Saturday: 8:00 a.m. to 12:00 p.m.
The community of Bellevue was established by a mill owner, Louis DeMoss, in 1795 along the Harpeth River. His first home, christened 'Belle Vue,' became synonymous with the community. Through the 1950s, unincorporated Bellevue retained its small-community feel, its residents, and its businesses that were here primarily to service the needs of nearby farms.
Establishing a combined city-county government in 1963 spurred the 'suburbanization' of Bellevue, and by the next decade the U.S. Postal Service had changed the mail designation here to a Nashville branch. However, to this day, nobody refers to this community as anything but Bellevue.
Since 2000, Bellevue has grown both in population and development, not only in the established areas along Old Hickory Boulevard and Highway 70 South, but also in the more affluent and rural developments off Old Harding Pike, Poplar Creek Road, and along Highway 100.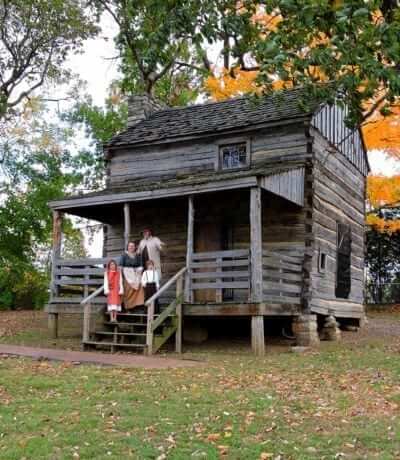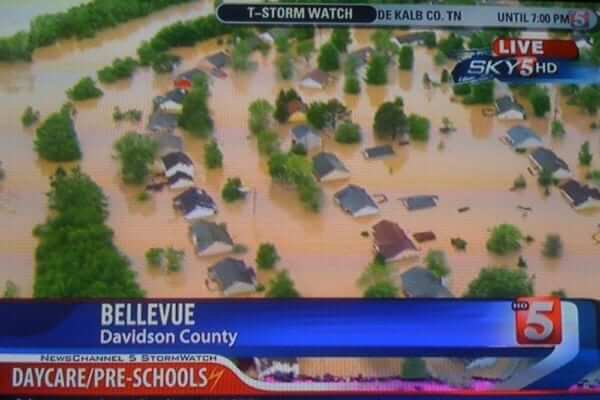 Torrential rains on May 1-2, 2010, hammered the Bellevue community. Floods from these rains affected the area for several days afterwards, closing roads, shutting businesses and schools, and contributing to a number of deaths and widespread property damage.
The Bellevue area was was one of the hardest hit, as the Harpeth River (that runs all through Bellevue) overflowed its banks. Thousands of homes and condominiums were flooded and several people drowned. The River Plantation condominiums were especially hard hit. The community rallied together, however, rebuilt and perhaps became stronger because of it.
Two-day rain totals in some areas of Davidson County were greater than 19 inches (480 mm). The Cumberland River crested at 51.86 feet (15.81 m) in Nashville, a level not seen since 1937 — before the U.S. Army Corps of Engineers flood control measures were in place.